AED
Automated External Defibrillator, is used to help those experiencing sudden cardiac arrest. It's a sophisticated, yet easy-to-use, medical device that can analyze the heart's rhythm and, if necessary, deliver an electrical shock, or defibrillation, to help the heart re-establish an effective rhythm.
---
INFORMATION
Our staff on site will be happy to answer any queries that you may have while visiting.
---
JUMP STARTER
We have one on-site because we like to be able to help.
---
ELEVATOR
Provides easy access to all our modern, weatherproof & well-lit parking floors.
---
CAR WASH
A separate company provides an excellent car wash and valet service in the Car Park – Call Ormonde Street Car Valeting on 083 8735132
---
24 HOUR CCTV
24 Hour & Monitored - Because your safety is important to us.
---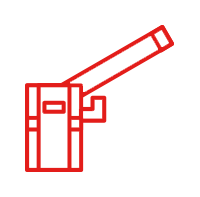 DRIVE THROUGH HEIGHT 2.00m.
Please be aware that vehicles over 2.00m are unable to enter without some drama.